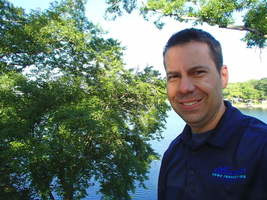 All inspectors are not created equal, yet many homebuyers assume that when they go searching for a home inspector. That's why the first question I almost always get from a homebuyer is, "what's your price?" This is a BIG mistake. I have spoken to many home sellers that said they wish they had hired me on their first inspection. I recommend asking inspectors the following questions:
How long have you been in business?​ The more experience, the better. I would not hire anyone with less than 200 inspections under their belt.
How long are your inspection reports? While normal people don't want to read a 75 page report, I don't recommend any inspector that writes ten page reports. My reports typically range from 20 to 35 pages and include many photos.
How does the state of Indiana define what is a "defect"? Surprisingly, the exam the state makes home inspectors take does not include this question. The response all home inspectors should give is, "items that do not function (for instance plumbing leaks), unsafe conditions (fire hazards, electrocution hazards, etc), and items near the end of their useful life." If he or she cannot answer this question correctly, then how are you going to know what is or is not a "defect".
How long do you expect the inspection to take? My inspections usually take between 3 to 4 hours, but can be shorter. However, I have never done a 30 minute inspection on any house. The exterior typically takes me 30 minutes.
I offer the InterNACHI "Buy Your House Back Guarantee", Free Termite Inspection with a home inspection, and I use thermal imaging to help me find leaks. Ask the other guys how they are different or better than that?
Do you have E and O insurance? The state does not require it, but I carry it because I feel that it is the responsible thing to do.